The long awaited new formula from Gtechniq has landed at The Clean Garage! EXOv5 is the newest rendition of the ever-popular EXOv4, but is now offered as a single layer coating solution.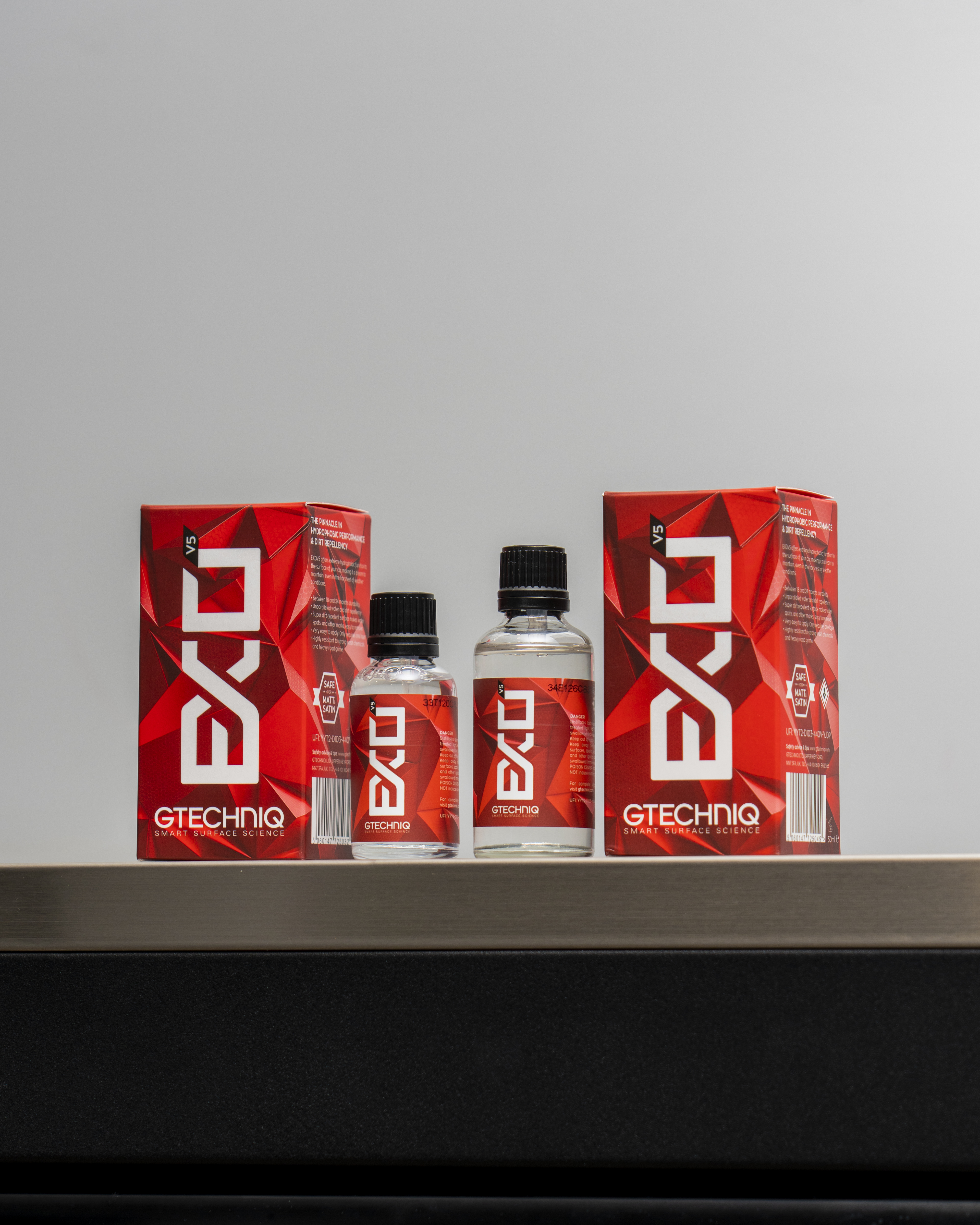 EXOv5 delivers a hard film that makes water spots easy to remove, offers great resistance to all wash chemicals and can help withstand micro-marring. It produces a high-gloss, warm-looking, extreme hydrophobic finish.
It has a consistent film that is more durable and resistant to road salt and wash chemicals than its predecessors. Application is easy, with a slow flash-off time, giving more time to achieve a perfect finish.
Backed by scientific technology, Gtechniq's EXOv5 protects and offers easy application with up to two years of durability from one application. All of the above combined with the introduction of a good degree of swirl resistance means EXOv5 represents a major leap forward in Last Surface Protection (LSP) technology.
Now available online in both 30ml and 50ml sizes. Available as a standalone product, or you can chose to bundle it with Gtechniq's Crystal Serum Light and Panel Wipe.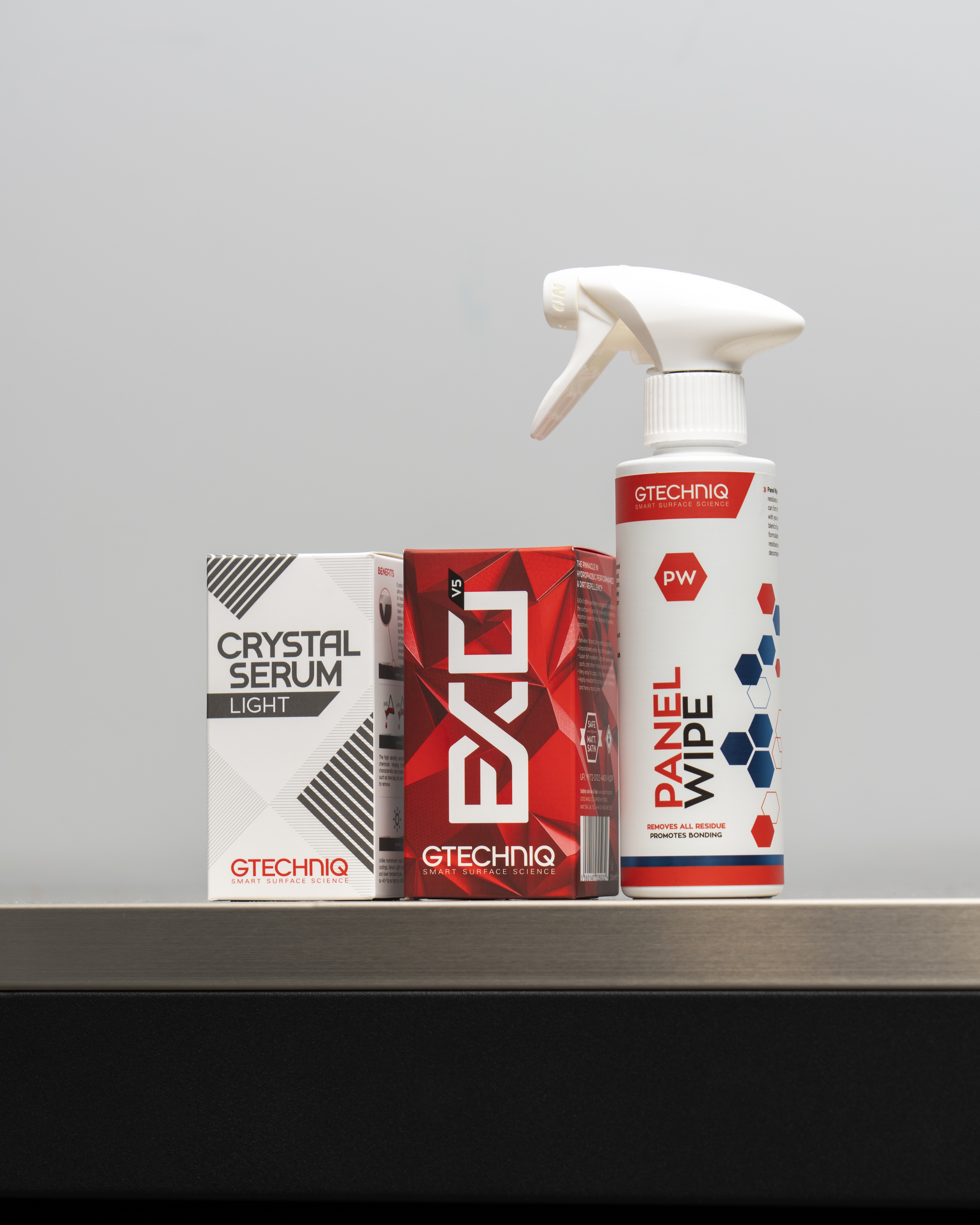 *We highly recommend using Panel Wipe on the vehicle prior to application of Crystal Serum or EXOv5 to ensure all contaminates are removed from the vehicle, thus creating an optimal bond for the ceramic.