We have noticed a demand from our customers for a hose reel solution strictly for garden hoses, so we've teamed up with Cox Reels to bring you this custom kit specifically designed to allow for clean storage of your standard 3/4" garden hose!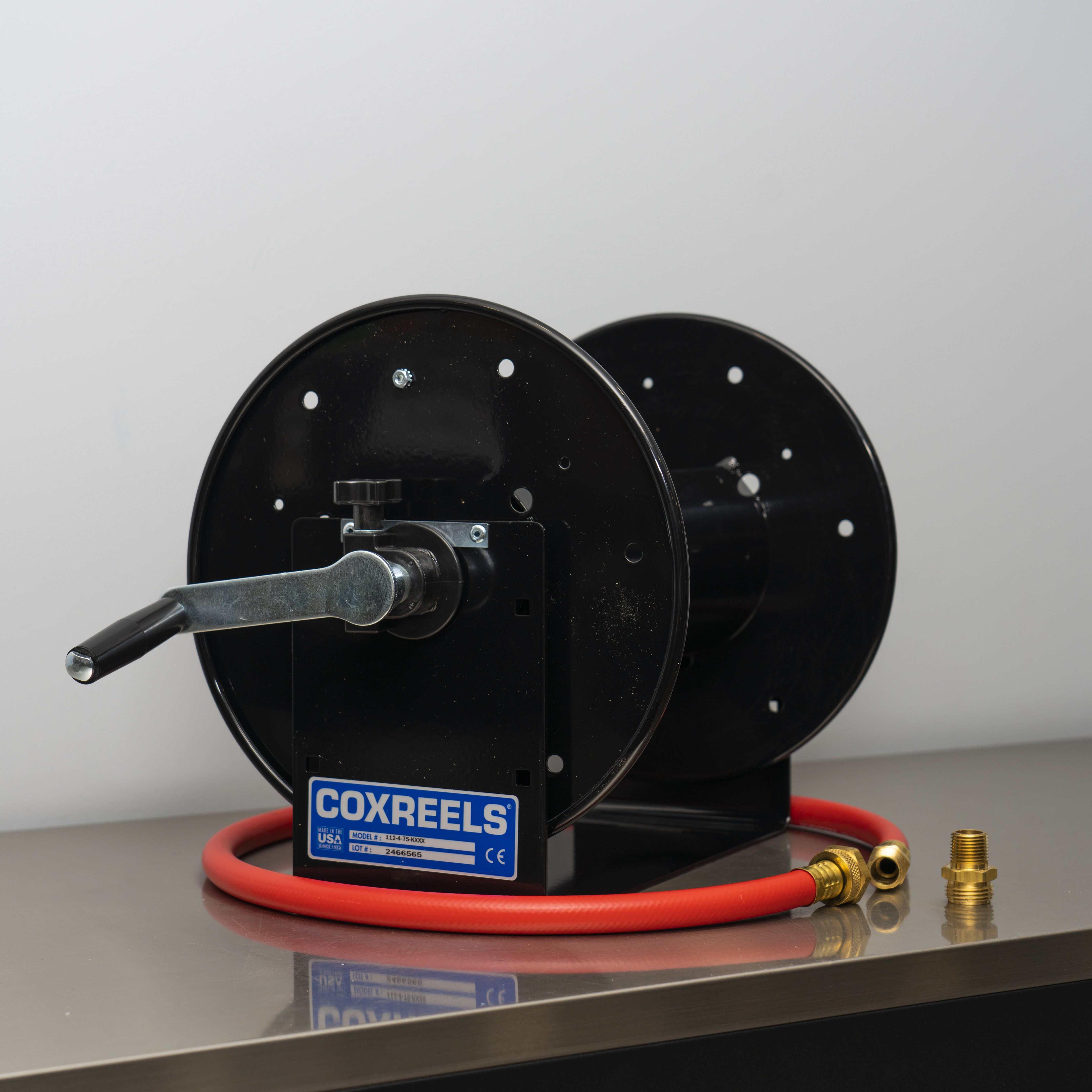 We have these reels custom built in the USA by Cox Reels, custom powder coated in black and with upgraded EPDM seals which are ideal for both cold and hot water pressure washers.
Here's what's included:
Custom Black COX 112-4-75-KXXX Hose Reel with 1/2" inlet and outlet (dimensions below)
1/2" NPT to 3/4" Male GHT adapter for reel outlet (inside reel body)
Custom RED 4' Jumper Hose

1/2" NPT Male on one end to connect to the inlet swivel on the reel
3/4" GHT Female on the other end to connect to your water spigot
Overall Dimensions: 22.75"(W) 13"(H) 12"(L)
Mounting Pattern: 10" x 3"
Mounting Base: 14" x 6"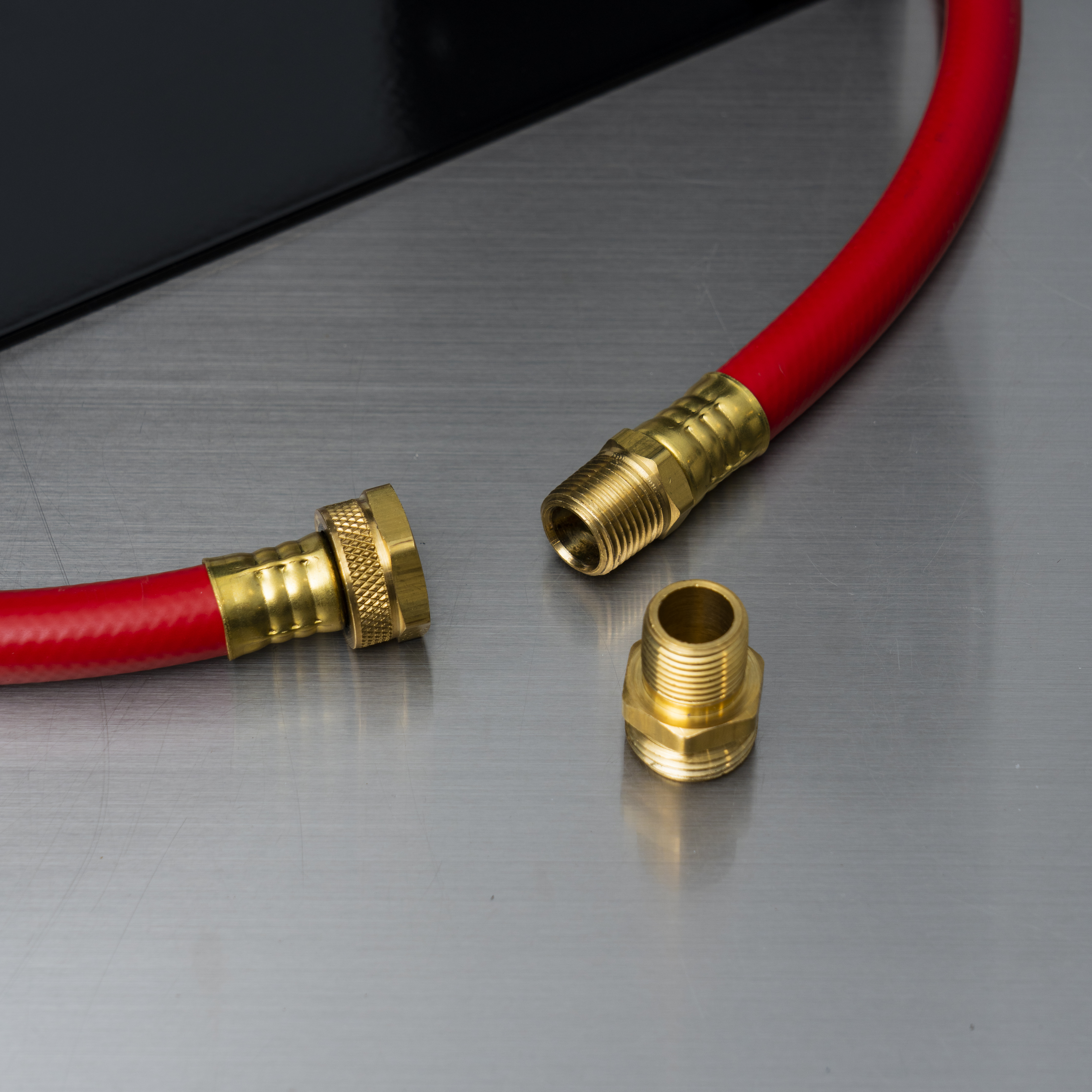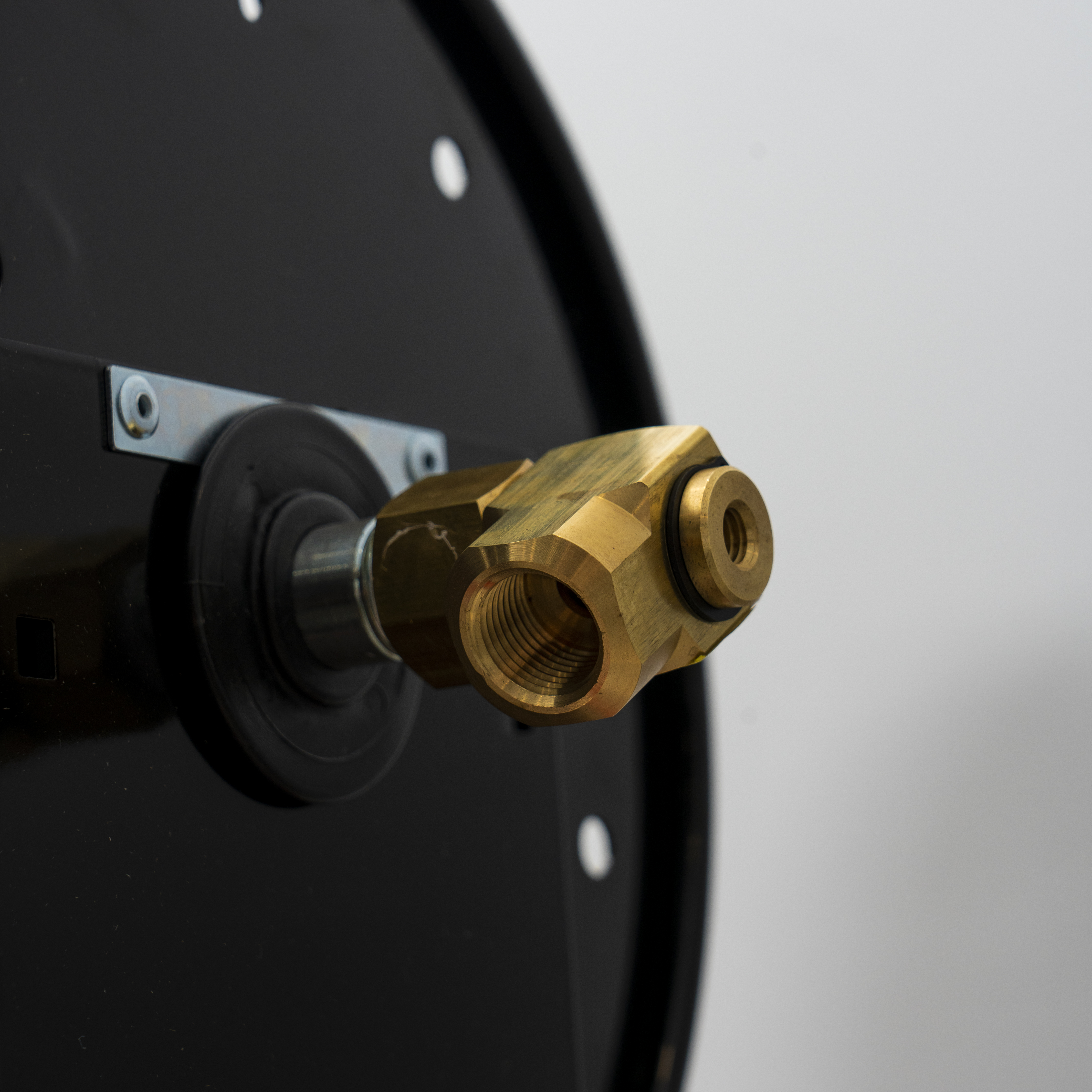 We have tested these reels and have verified that they can hold up to 50' of quality 3/4" Garden Hose.
A few things to note:
At this time the way we are presenting this kit is the only available option. We do not have other reel colors, hose colors or inlet hose lengths.
This is only available as a complete kit, we are not selling any of the individual components at this time.
This reel and kit are for 3/4" GHT hoses only. It will not work with pressure washer hoses, we have 3/8" pressure washer hose reels listed in both Black and Blue.
A great way to better organize your workspace!