Posted by The Clean Garage on Mar 29th 2019
One of the most common emails and questions at shows we get is: "What do I need to make this foam cannon work with my pressure washer?"
Our top seller has always been the MTM Hydro Parts Magnum 28 Kit which includes their famous PF22 Foam Cannon, SGS28 Gun with live swivel and most of the quick connects and fittings you need. Many pressure washer hoses will thread on to the brass fitting included or you can grab a quick connect for your hose and use the fitting installed in the picture.
But what if your pressure washer gun and hose are all one piece? Or you just want to upgrade your hose? Or add a wand? Each piece adds more uncertainty and more fittings and quick connects to figure out. Wouldn't it be great if there was a complete kit with everything you needed?
Well MTM has saved the day again... enter the PF22 PRO Complete Kit
This kit comes with:
PF22 foam cannon with 1.25 Orifice installed and extra 1.1mm Orifice
20" Bent Stainless Lance with boot and fittings installed (quick connect at end)
SGS28 Gun with integrated Stainless Live Swivel
50' 4000 PSI Grey Non- Marking Kobrajet Hose with stainless fittings installed (quick connect at end)
14mm & 15mm M22 Coupling adapters converted to 3/8" Quick Connect Couplers (to connect the hose into the pressure washer)
What does that all mean in English? On any pressure washer with a M22 14mm or M22 15mm hose outlet this kit will give you everything you need to foam your car down like a pro. Scroll down for a complete listing of compatible brands.
We wanted to put this kit to the test, based on reviews and the excellent price point we decided on pairing it with the Karcher K1700. The K1700 is available two different ways:
The "cube" which you can wall mount, cart mount or just leave it on ground
The standard version which comes on wheels
There is really no reason for us to try to stock or sell pressure washers when you can buy these on Amazon PRIME starting at $128 and have it in 2 days. Here is a link to both units:
We set this up at one of our houses to give it a real world test since that is where most of our customers are going to be using it. Here are our initial thoughts.
Cost: For $443 combining the kit and current price on the cube, this setup is really impressive. At first glance the price might seem high, but if you add up every part and fitting you will find it is a great value and will save you a lot of head scratching. For home use the pressure washer does everything we need it to: Easy to setup, easy to use, takes up minimal space, has enough pressure to clean and plenty of foam (check out the pictures below if you don't believe us) It also has a great no questions asked warranty. The beauty of this kit is if you are running a detail shop and need something more pro grade on the pressure washer end you can still use everything included paired with your pressure washer of choice.
Setup: If you have water and power you can set this up in under 15 minutes.
Connect your inlet hose from your house to the pressure washer. We added a Garden Hose Quick Connect Kit to make it easier to get the inlet hose on and off for other use.
Connect the correct M22 coupling adapter to the outlet on the pressure washer pump
Connect your Kobra Jet hose which has the fittings already installed to the quick connect on the coupling adapter
Connect your SGS28 live swivel gun which has the fittings already installed to the quick connect on your hose
Assemble your PF22 foam cannon and install/torque the included plug
You can now use the quick connect on the SGS28 to attach and remove the stainless lance and foam cannon
Ease of use: Everything included in this kit was purpose built to work together and it shows. The fittings and quick connects all work smoothly. The hose slides with ease and the live swivel on the gun makes foaming and rinsing as easy as flicking your wrist. Did we mention the foam it makes yet?
Other products featured:
The Clean Garage Minty Clean Hoodie
The Clean Garage 5 Gallon Buckets
Action Shots Courtesy VINRINO VISUALS :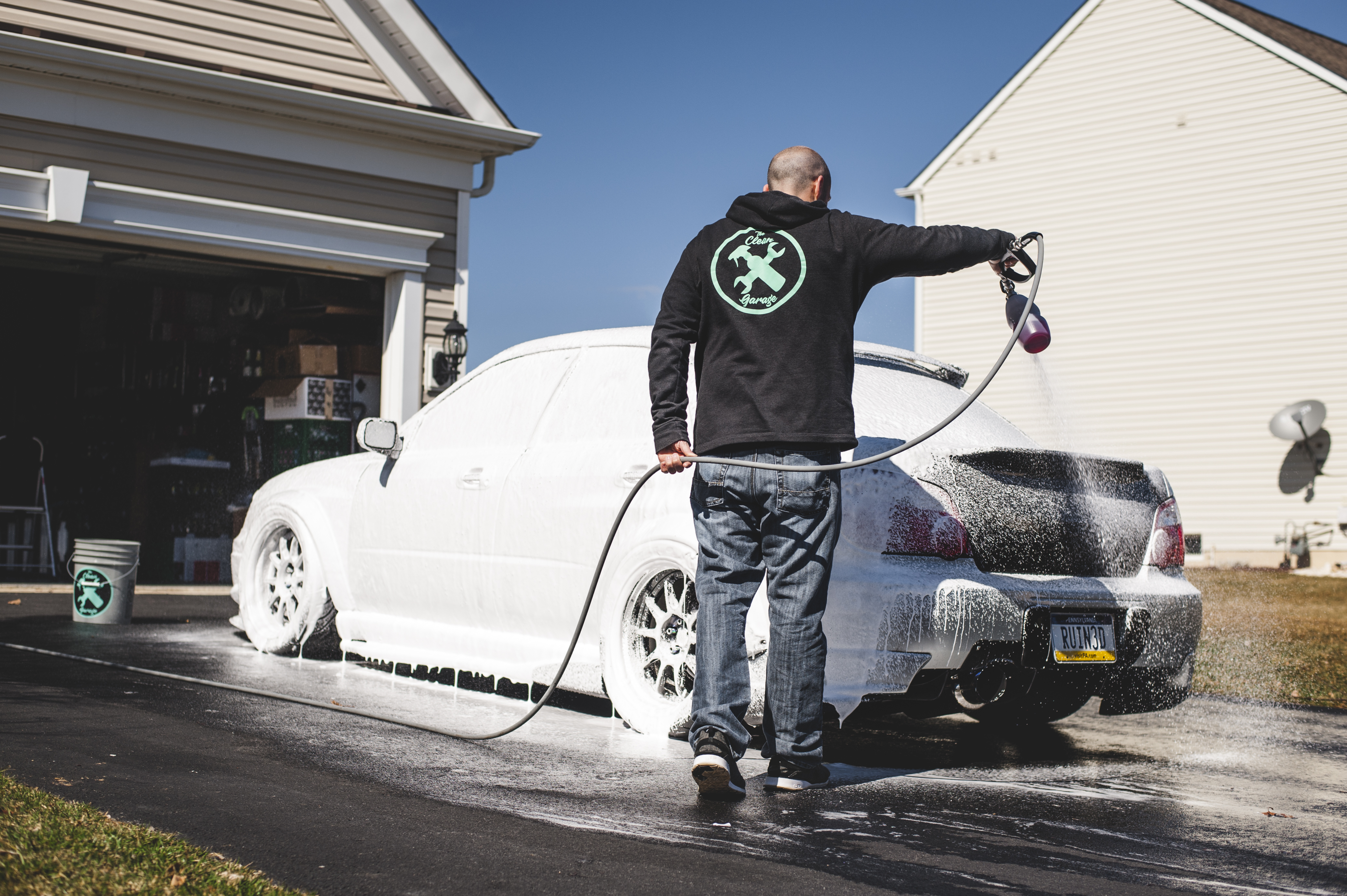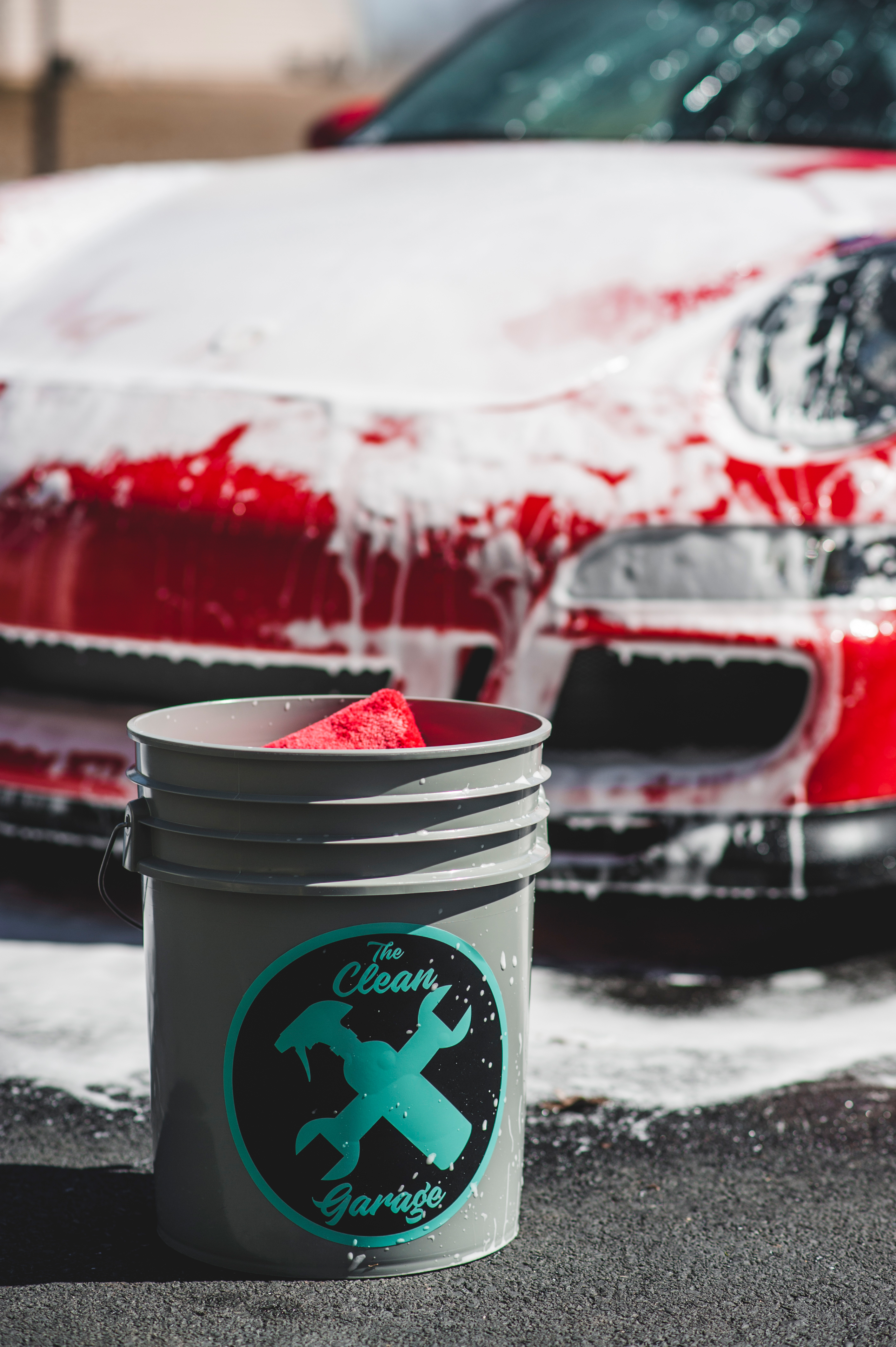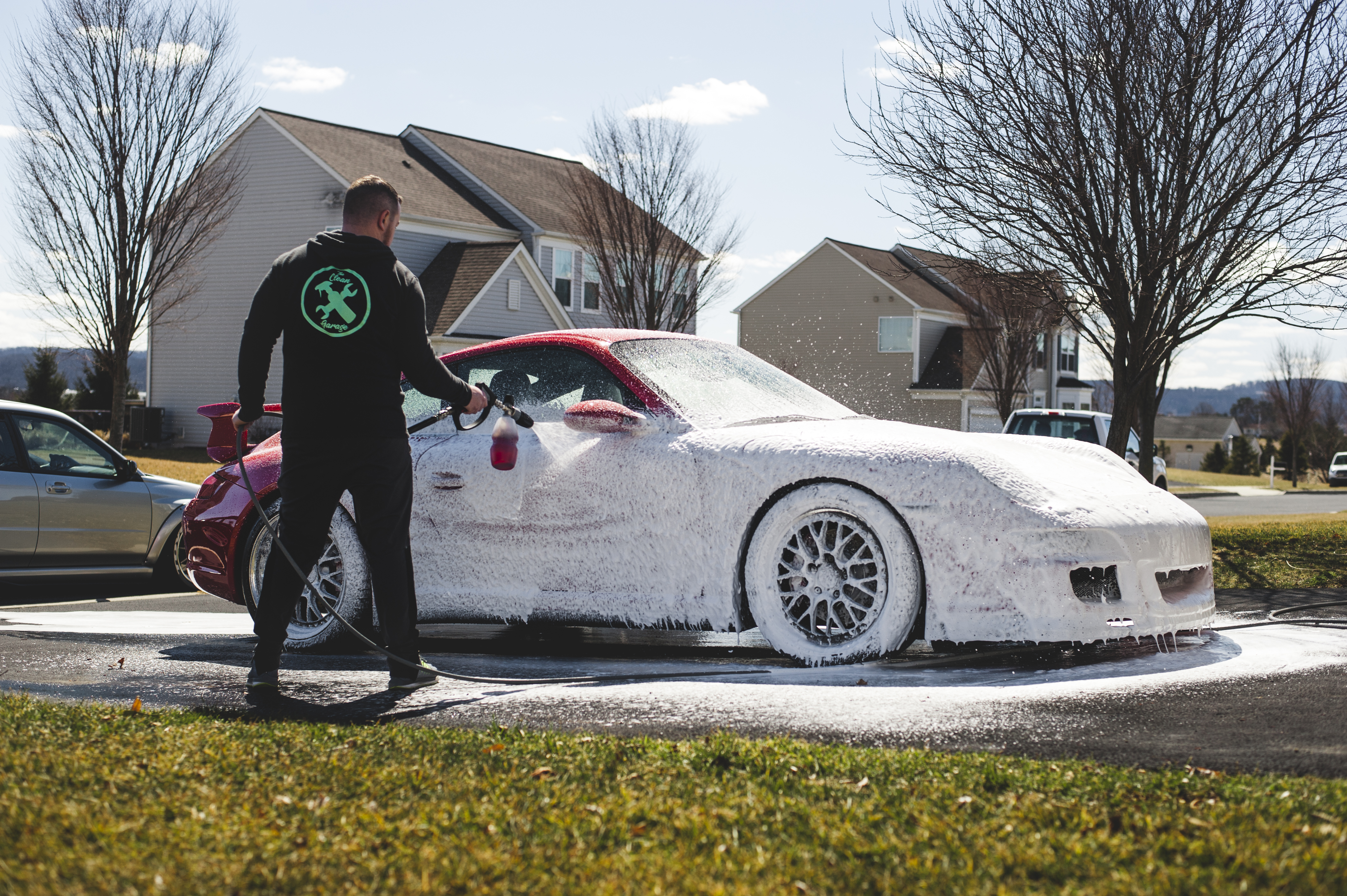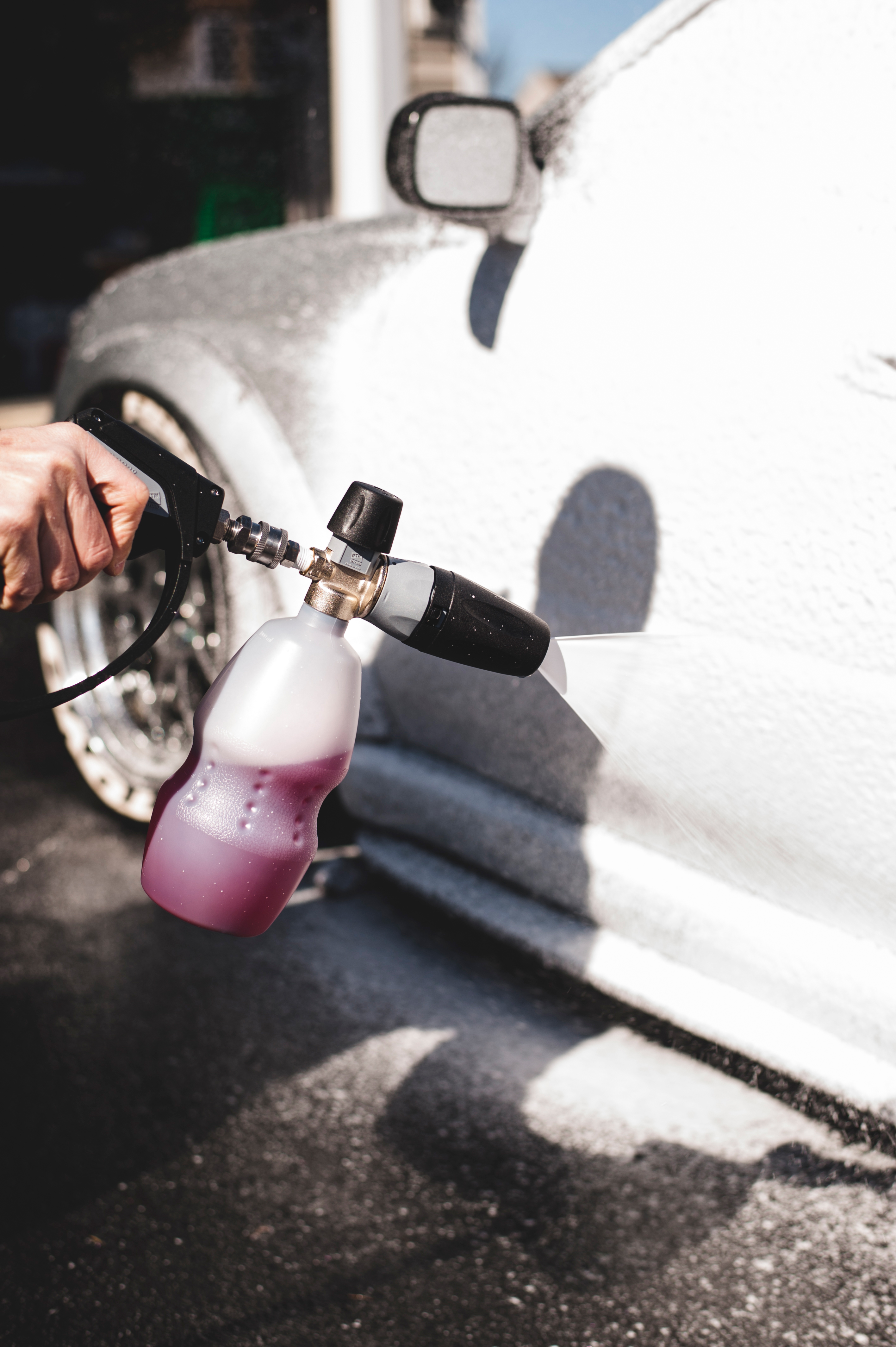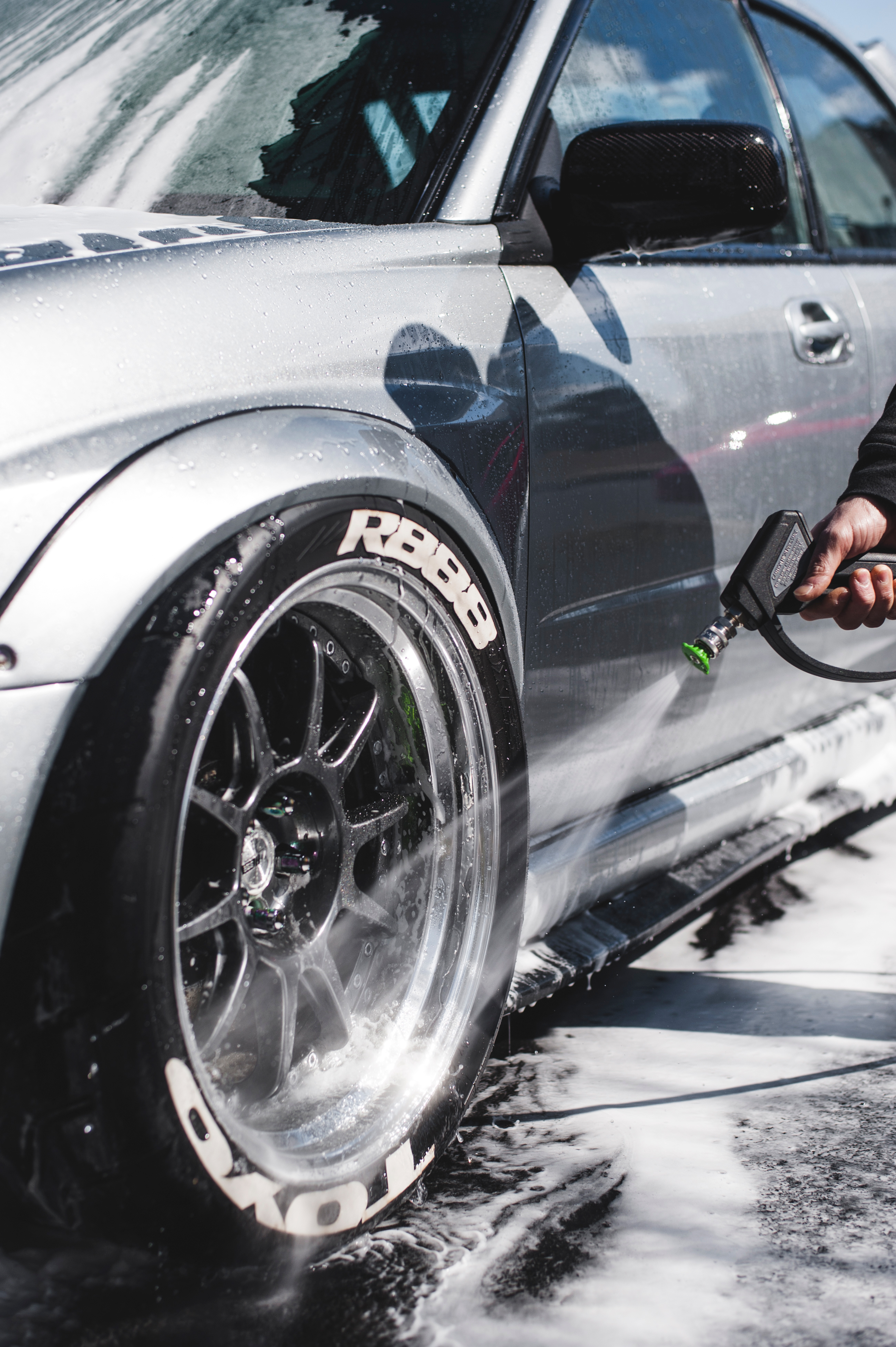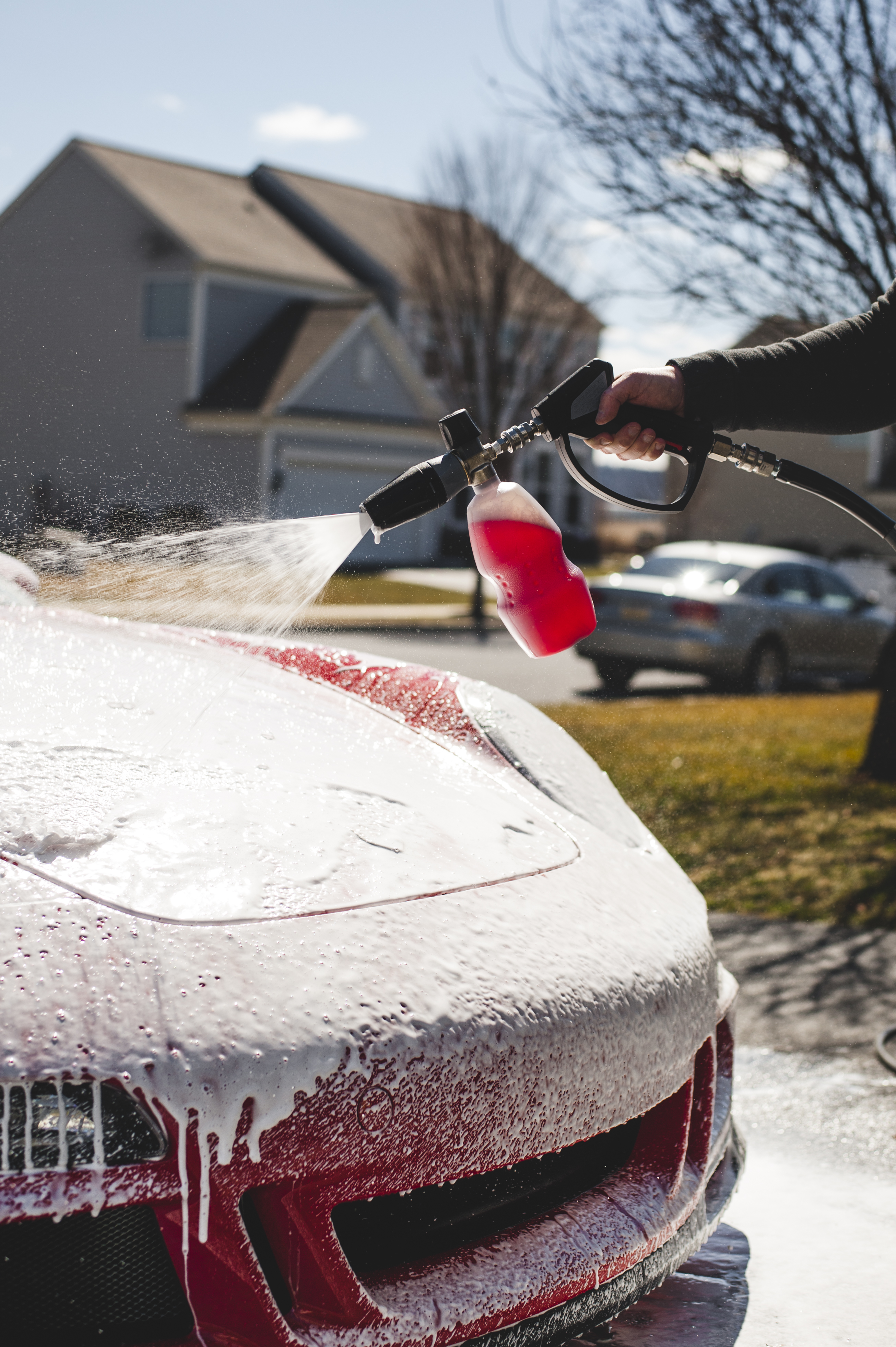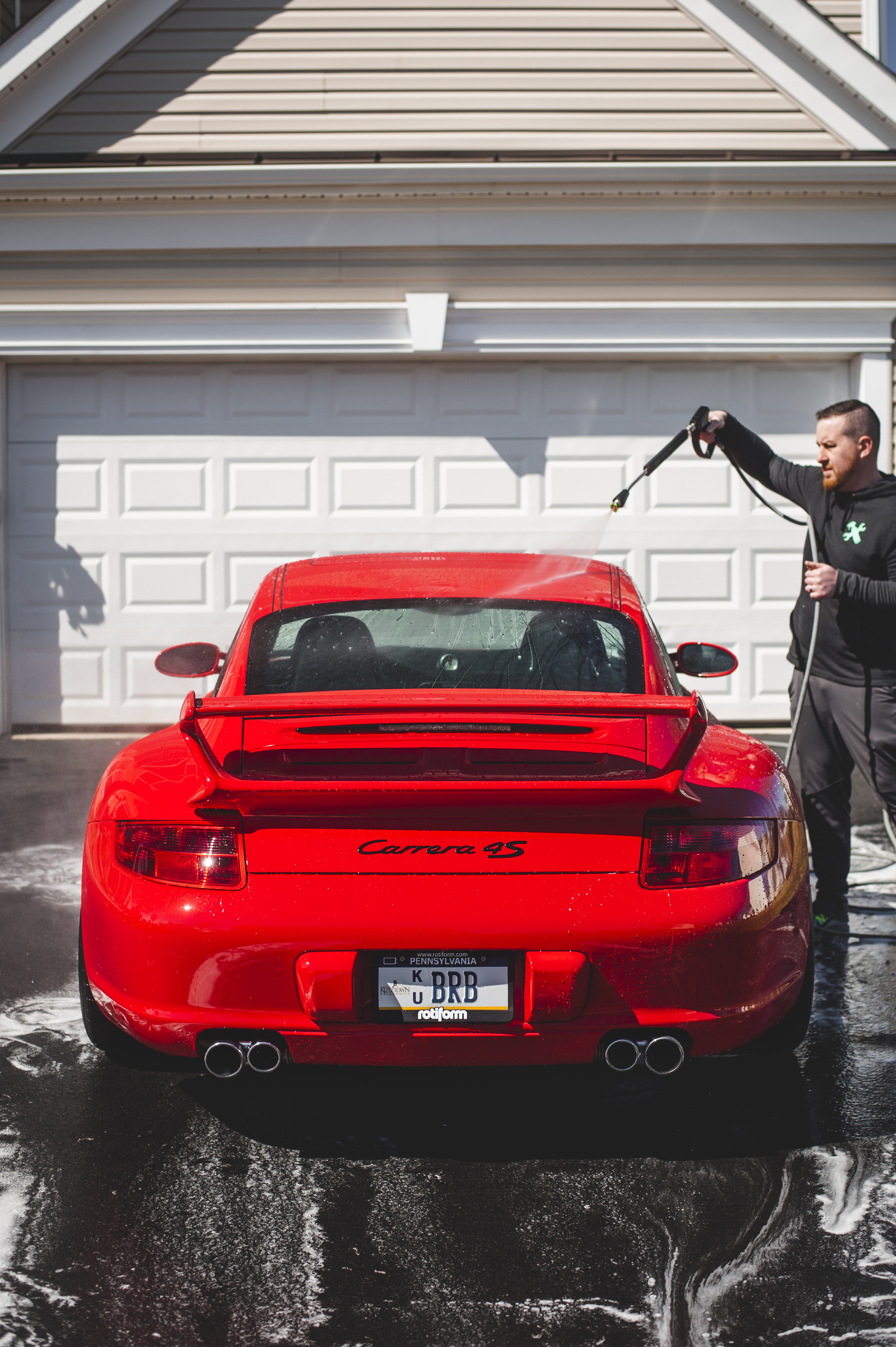 Setup and Parts Pictures:
Fittings installed with optional quick connect on inlet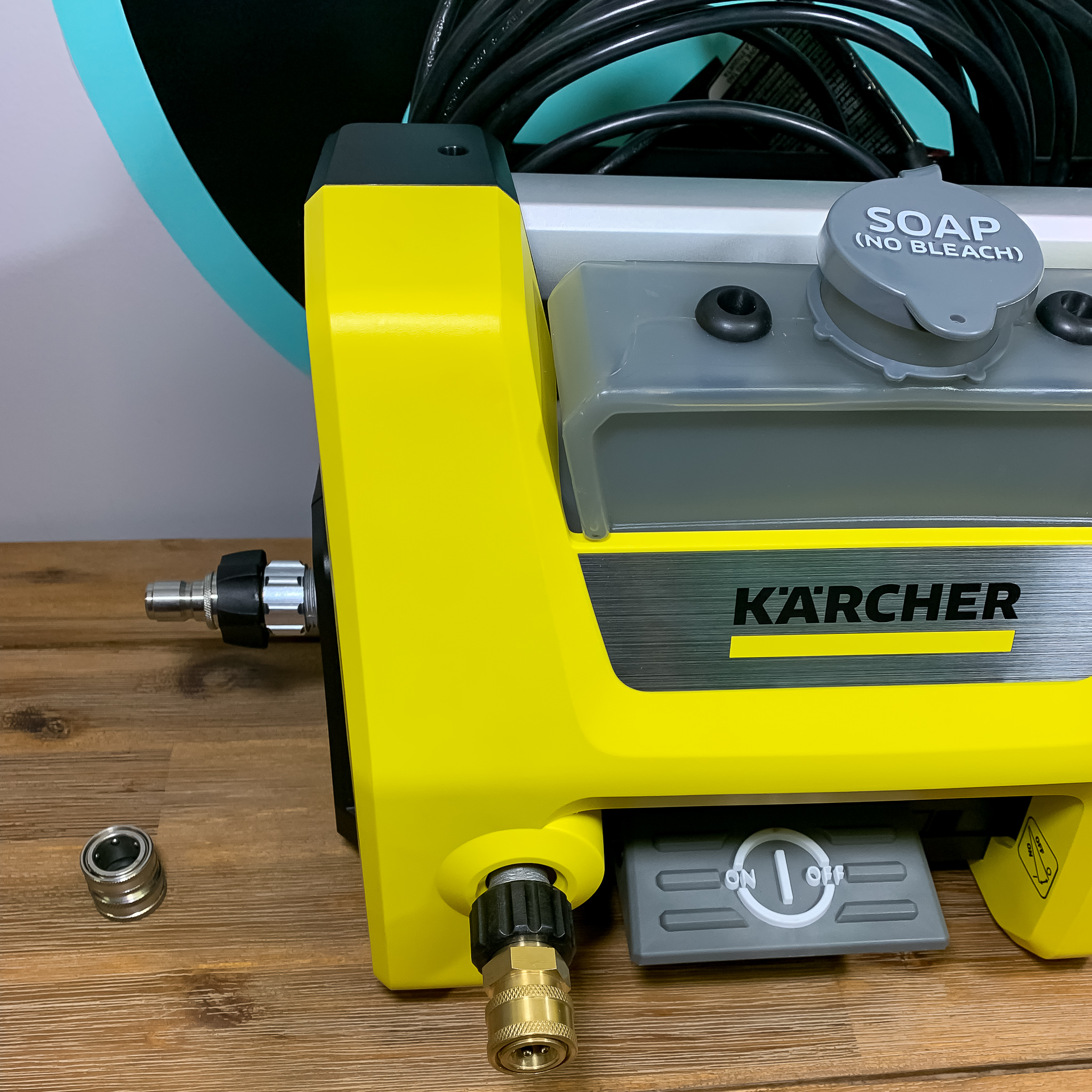 Hose and lance with pre-installed fittings and quick connects:
SGS28 Gun and Assembled PF22 Foam Cannon: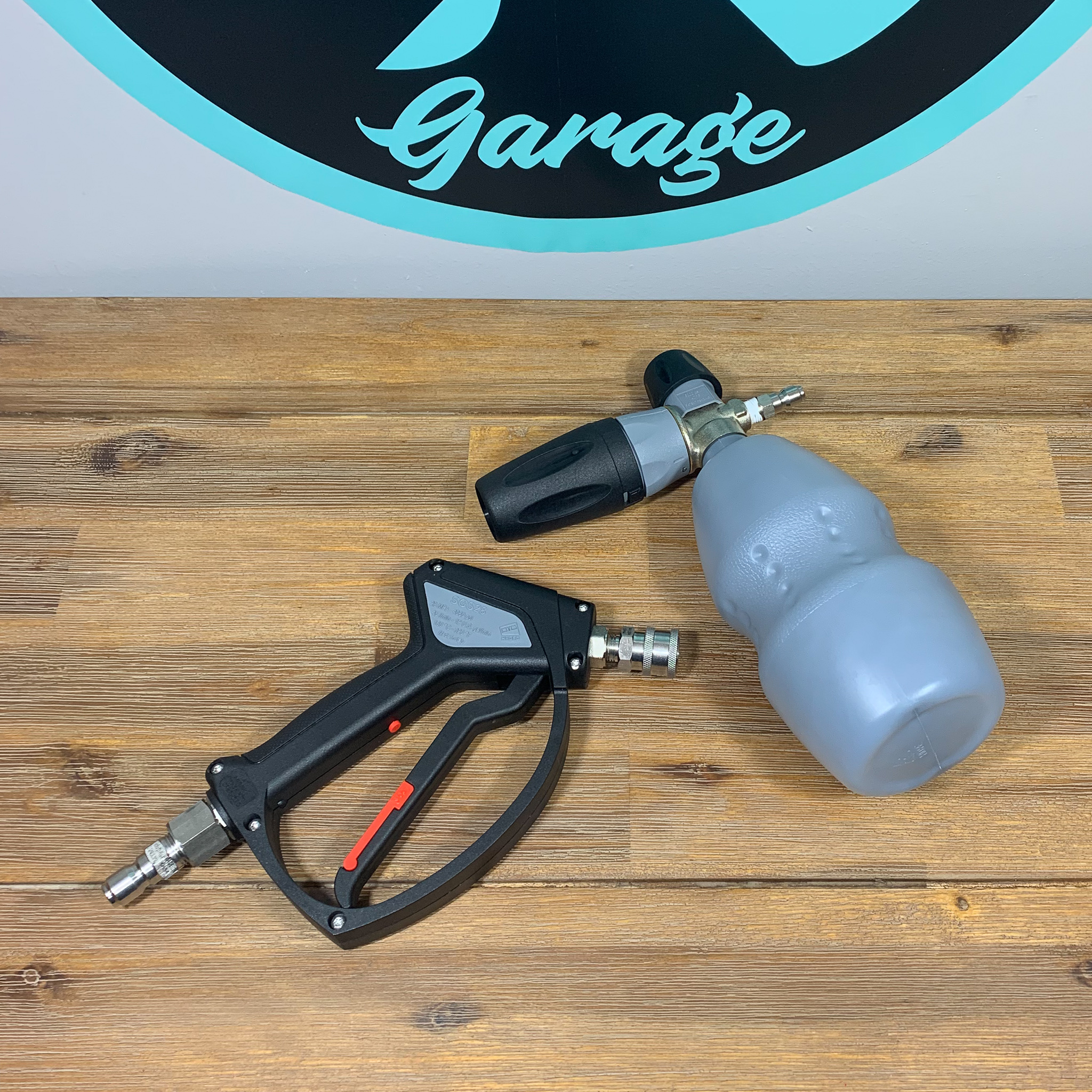 Accommodates these brands of Pressure washers:
Cam Spray
Generac
Karcher – Select models may require other fittings not included
SunJoe
Simpson
Ryobi
Hydro Tek
Greenworks
Pressure Pro
Hotsy
BE
Mi-T-M
AR – Select models may require other fittings not included
Stanley – Select models may require other fittings not included
Dewalt – Select models may require other fittings not included
Specs:
4000 PSI Max
310°F Max Temp (with Foam Cannon attached, Max is 140°)
12 GPM (With Foam Cannon attached, Max is 5 GPM)
Thanks for reading! If you have any questions drop us a line anytime: sales@clean-garage.com