The Clean Garage is proud to be the first distributor of Beadz Racks stainless steel detailing organizational and storage products. Featuring polishing pad holders, machine polisher holders, foam cannon holders, glove holders, pressure washer gun holders, bottle holders and more! They are proudly designed and manufactured by one of our local customers Beadz Auto Detailing, right here in Pennsylvania.
From The Owner Matt:
"Beadz Racks originated as a "want list" for my own shop. Once the original product was manufactured others were interested. After an initial smaller sized run sold quickly a larger investment was made to grow the business.
Our main purpose is organization for efficiency, efficacy, and image. Substance with style.
All products are made with 304 SS, laser cut including branding, and made in the USA."
We visited Matt at his shop to review his first batch of products, check out the video here: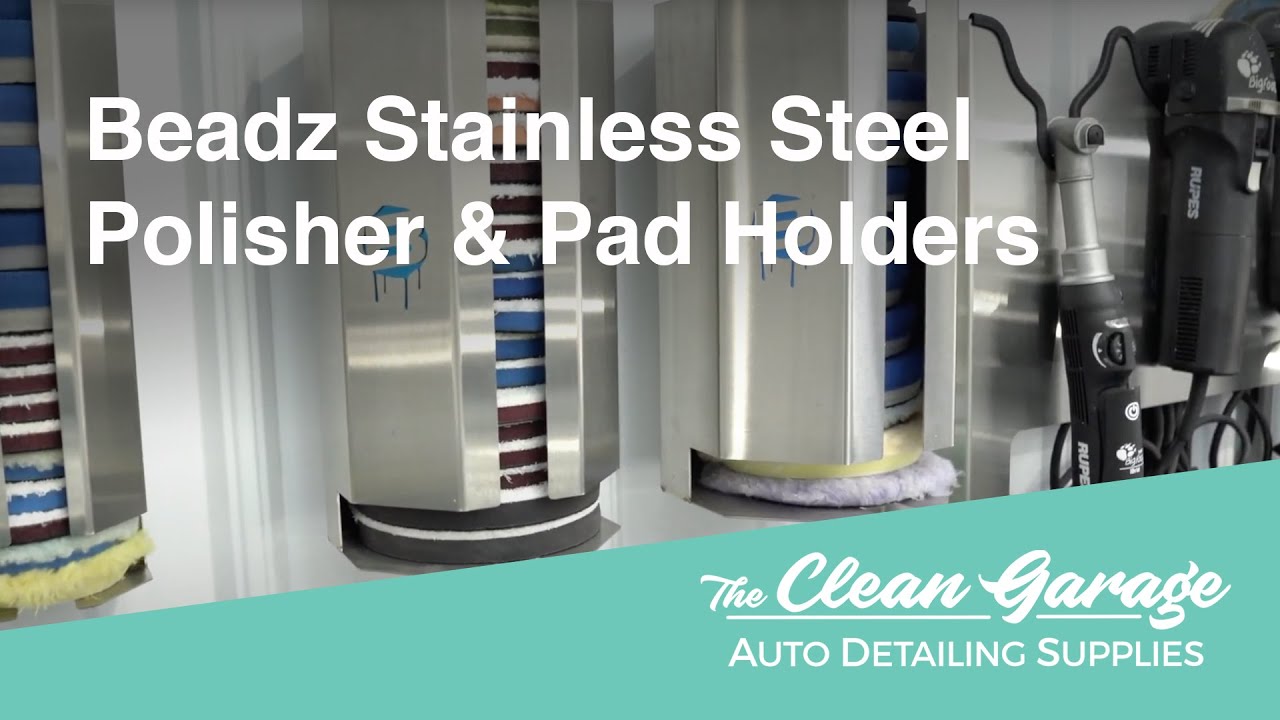 We have since then expanded our offerings with more being added every month, you can view the whole collections here: BEADZ BRAND PAGE
Individual Products Available:
Beadz Stainless Octagonal Polishing Pad Holders | 2" 3" 5" or 6"

Beadz Stainless Bucket Mount Foam Cannon Holder | Fits MTM

Beadz Stainless Foam Cannon Holder | Wide Wall Mount Fits PF22.2

Beadz Stainless Polishing Pad and Bottle Holder Shelf | 3" or 5" Pads

Beadz Stainless Pressure Washer Short Gun Wall Mount

Beadz Stainless Steel Machine Polisher Holder Rack | Holds 3 Buffers

Beadz Stainless Steel Wall Mount Glox Box Holder

Beadz Stainless Steel Wall Mount Pressure Washer Shelf

Beadz Stainless Wall Mount Large Bottle Holder | Fits 4 1L or 1.5L Bottles